You have to be careful with your wishes because they tend to come true. And nothing in this life is a coincidence. It was May 2017 and I had just submitted a development unit application to Enterprise Estonia, when I found out that someone's business plan with the same idea had come to the table of an Enterprise Estonia consultant! I had long thought that I would like a partner to help implement my idea because alone I would not be able to realize my plan with two small children of my own (2y 5m and 8m). So, I found the contact of this person, her name is Annika Vestel, I called her. I met with Annika and we discussed our plans. Her idea to start producing baby food came from the fact that with her last child she found herself lacking cubes – but you can't get such things from the store. And there is no locally produced raw materials in spring either. So her partner advised her to start producing it herself and Annika wrote the first business plan of her life. Annika immediately seemed cheerful, concrete, determined, and a good communicator. She is experienced with children, she herself has three sons, and has given swimming lessons to children and worked as a kindergarten teacher. My gut immediately said that we would move forward together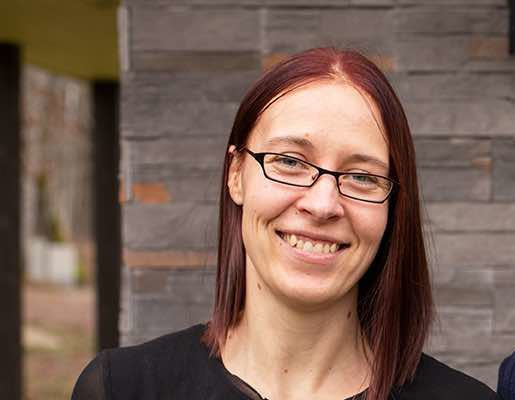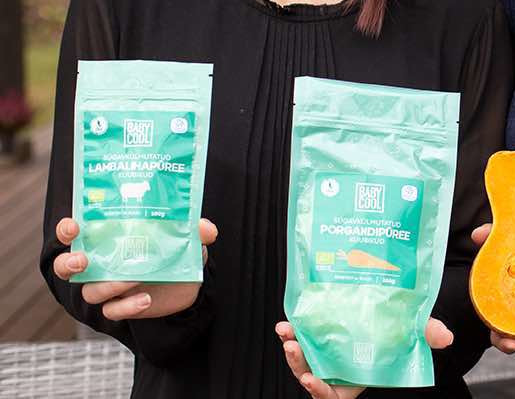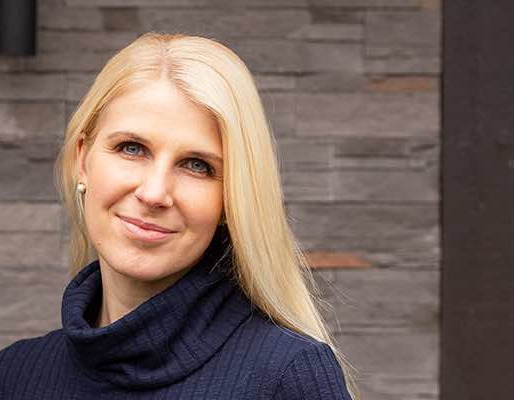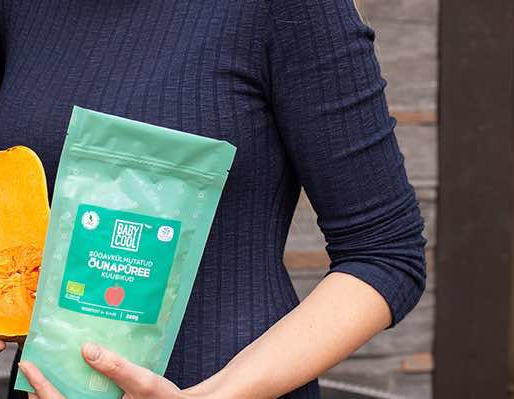 IDEA FOR FROZEN
PUREE CUBES
I first had the idea to start producing frozen baby puree when I was walking with my first baby near my parent's home in the fields of Rahuste. Since my parents are organic producers, I got my vegetables and fruits, and my mutton and beef all from them. But a lot of other people don't have this opportunity. That's why a lot of commercially purchased raw materials or canned baby food is used, most of which is imported. However, for the littlest ones, the food should be as clean and local as possible – it absorbs better and spares their bodies from the products used to protect plants (insecticides) and meat preservatives.
In addition to this, I know from the example of my parents how difficult it is for organic producers to market their products – in Saaremaa the market is very limited and there is no point in going to the mainland because there are also a lot of producers there, and transport is expensive. And farmers want to farm, not deal with marketing. This is why the idea also seemed a bit of a mission project where everyone wins: farmers have the opportunity to grow more raw materials, so we can promote sustainable production and life in rural areas, make life easier for mothers and develop the right eating habits in children from an early age.
ENTERPRISE ESTONIA DEVELOPMENT DEPARTMENT AND
COOPERATION WITH ESTONIAN UNIVERSITY OF LIFE SCIENCES
My first child was born in October, and even before the baby was born, I was cooking puree in autumn for freezing. I know from my own experience that when you start making puree, you'll have so many questions about the technological side – whether to stew, steam or bake; for a long time at a low temperature or short time at a high temperature; should the meat be matured before I start processing it; can I use meat broth, etc., etc., etc. You want the result to have full nutritional value. That's when I realized that I needed to know the scientific side, and before I could start production, I needed to find answers to all these questions. We took our questions to the Estonian University of Life Sciences, and started a project with the Development Department of Enterprise Estonia.
After a few months, Annika and I also received a positive decision from Enterprise Estonia's start-up grant and a lot of work could now start. Finally, I managed to find the right premises as well – I had been looking for them for over 2 years. We finally reached production in February 2018, and now there are eight of us on the team.
I no longer had to make cubes for my third child and was able to give him better quality food than I could have made on my own.
Kaia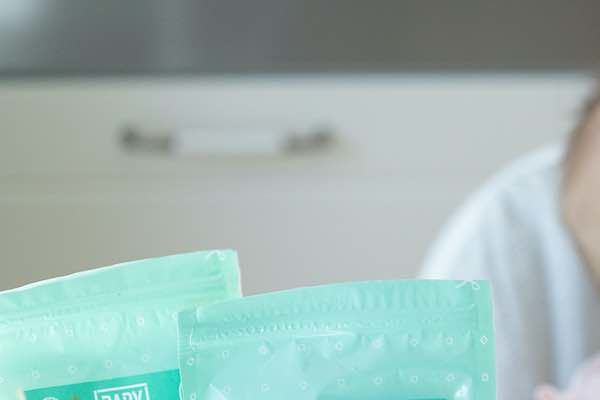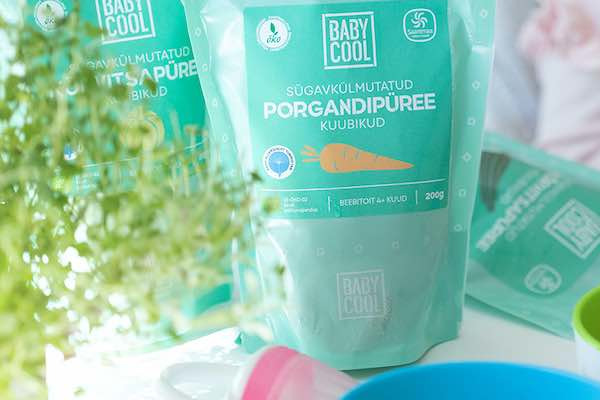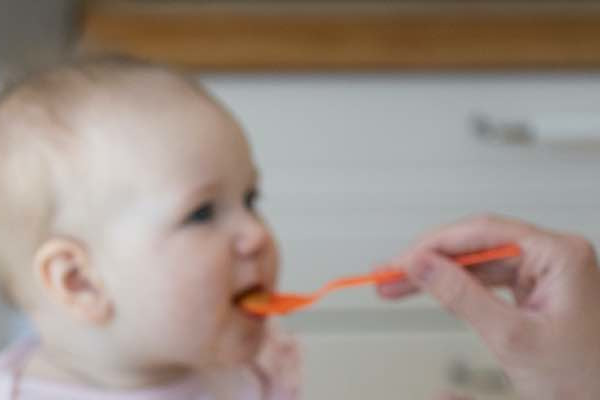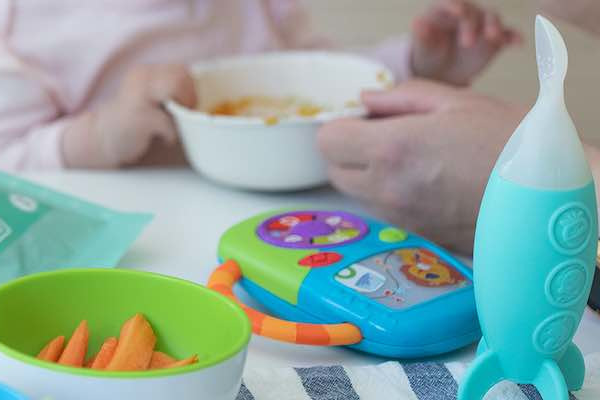 How to prepare the puree in a few minutes?
Choose
the appropriate amount of puree cubes from the fridge and place them in a bowl.
Melt/Heat up
the cube(s) in a double boiler.
Bon Appetit!
The food is ready to eat after defrosting / heating!